Enterprise Solutions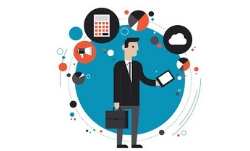 Enterprise functions are no longer seen as cost centres operating to support the core business. Across industries, organizations are realizing the criticality of enterprise functions in achieving business outcomes. Enterprise solutions that enable these corporate and support functions are now strategic levers for business transformation as well as cost optimization.

Our Enterprise Solutions group has been a forerunner in enabling process and IT transformation with the power of best-of-breed packaged solutions that transforms businesses across industries.


Implementation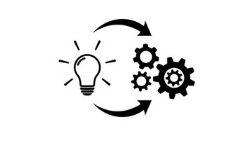 We at Geneka Technologies offer end to end SAP implementation services to clients all across the world. Establishing multiple checkpoints, our expert team ensures that every bit of data going into the system is accurate. Using the latest advancements in technology, our primary focus has always been on helping customers maximize the return on the investments that they make in SAP modules by improving their business.
We offer following advantages to our clients in SAP Implementation services :
A guaranteed increases in the overall business efficiency due to improvement of business process
Streamlining operations and catalysing the growth of the business
Cost effective and reliable service
Round the clock accessibility of our experts
A highly experienced yet dedicated team
Strict adherence to quality and certification procedures
Minimal disruption of existing operations while implementation of solution
Defining timelines and avoiding delays
AMS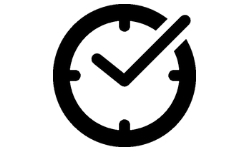 At Geneka Technologies Private Limited we believe in providing round the clock customer service integrating multiple solutions under one roof. This helps us serve our clients better and therefore help them achieve better results when it comes to SAP related application management services. Apart from the integration services, we are also committed provides complete on-going support in the RUN phase of the implementation. This helps us facilitate the required environment to sustain the implementation and ensure that the business processes adapt to it.

Through our framework of robust processes and experience in the domain, we maintain consistency and always strive hard to exceed customer expectations when it comes to providing application management services.
Staffing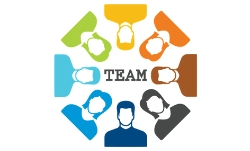 In order to sustain the SAP ERP solutions implemented in your business process, you need a team that is capable of doing the job. Needless to say, this team has to have an in-depth knowledge of the domain in order to provide valuable inputs for the betterment of the business processes.

We understand this requirement of the industry and accordingly specialize in providing staffing methodology and procedure. This in turn ensures that businesses are hiring the best possible talent and therefore the needs of the SAP integrated business processes are being catered to.

Our primary motive is to facilitate the successful delivery of all the tasks throughout the life cycle of any particular implementation when we undertake a project. Having acquired the experience by working on an extensive variety of projects, our professionals add value to your business processes by sharing relevant insights and using the latest technological advancements to deliver the required results.
Other Services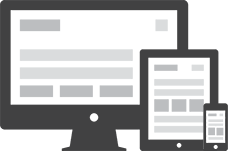 Audit Services
Rollout & Upgrades
Business Consulting
Upgrade & Migration